Horseback riding is a memorable experience
From the ancient city of Romans to the beautiful view of Lake Garda, Italy is full of surprises. You can cherish the moments of joy at this beautiful place. The waterfall, forests, and restaurants are the descriptions itself for their beauty. If you want to explore the beautiful city of Verona and Lake Garda, there are three ways to choose a traveling. You can explore by bus, taxi or by horse riding with the help of a local guide. We prefer to choose horseback riding because it will give you an experience that will remain fresh in your memory forever. You will be amazed by the wonders of nature that Verona is blessed with. Horseback riding Verona is a must-do activity if you are visiting Italy. Also, there are many owners of stables with whom you can roam around the areas near Lake Garda. Even if you are a beginner at horse riding, you will not find any difficulty while riding it. The local guide will help you a lot with this. Instead of having fear of riding you will love to do this amazing ride again and again.
There are many horse riding schools in Verona and Lake Garda such as:
Panoramic horse ride: They are horse riding providers near Lake Garda. You can take long journeys with them. This horse riding provides a chance to see the beautiful view of Lake Garda from very near. From Arco to Nago, you can make the most of your trip.
Fieracavalli Verona: You are pro at horse riding and want to experience something thrilling yet adventurous? Then this horse riding is for you. They have a large variety of horses and anyone can choose the horse of their type. With the help of local guides, you will roam around the city that will remain fresh in your memory forever.
Horseback riding in Lake Garda: A unique, idiosyncratic and different kind of horse riding experience of Lake Garda tour. If you are a wine lover, then this type of horse riding is for you. You can move around the beautiful view of Lake Garda having an organic wine glass in your hand. You will completely fall in love with all the services you will avail.
Cortemolon Verona: From the center of Verona to the beautiful oasis of nature, relaxation and the peaceful journey will be your partner. You can dig into the beauty of nature in Verona with the help of this horse riding services. The most authentic one in the city of Verona.
Nai's horses: How about moving around the mountainous ranges near Lake Garda? Who else would refuse this huge opportunity? Nai's horse has well-trained horses and you can ride on them without any worries. Lake Garda tour will remain fresh in your memory
Horse riding will make your trip wonderful
Although there are many ways to travel Verona and Lake Garda, only horse riding can make your tour worth visiting. You must be thinking that why to choose horse riding when you have many other comfortable ways to travel around the city. Here are the reasons why we recommend horse riding:
Cheap rates: Taxi and bus services are said to be comfortable but they charge a lot. If you want quality at reasonable rates then horse riding is what you need. This will not cost your arm and legs and you will have a mesmerizing tour there.
Open environment: You might be thinking that can you enjoy while having a horse ride? But it is the most joyful feeling and in the cold wind, you can roam in the whole city. The beautiful greenery, forest, and crystal clear water of the lake are cherry at the top.
Guide for beginners: If you are a beginner and thinking that how would you ride a horse, no need to worry! The local guides will help you with this. They will teach you will the entire ifs and buts of horse riding to make you a pro.
So what are you waiting for? Up till now, you have gone through will lots of information. It is now easy to move through the ancient city of Romans that is "Verona" and to the beautiful Lake Garda. You can choose any of the horse riding services and enjoy the tour. As the city of Italy is Verona, it is known as the city of horses. So don't you think visiting this city and coming back without taking any ride of the horse will be a regretful thing? Just try this horse riding experience once; you will surely love the journey and surroundings. Above we have mentioned most of the horse riding providers to whom you can contact. So what are you waiting for? Book your tour now before it's too late.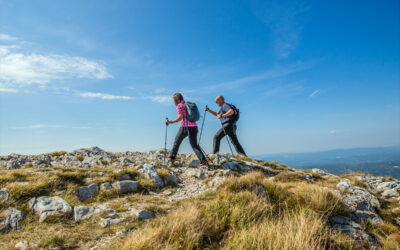 Starting from 2016 in some areas of Monte Baldo the Municipalities have created a network of Nordic Walking trails. Here are some routes suitable for this beautiful activity.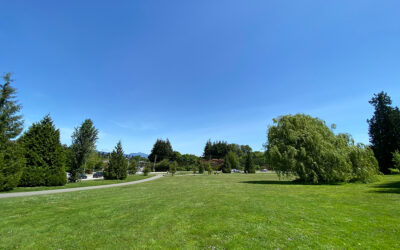 The Parks, Villas and Gardens of Verona constitute the green lungs of the city; in spring they give their best with wonderful blooms, green meadows.
The weekly markets of Lake Garda offer a bit of everything: from goat cheese to lake fish, from wool slippers to sports jackets for excursions.
Lanai srl Tour Operator n.15/2000 on the regional register of travel and tourism agencies with licence 27/04/2000 released by the regione Veneto – Insurance Policy R.C. Unipol Sai policy n.172062317 – Guarantee fund Nobis Insurance n.6006000532/M – VAT Nr. IT02117470233