The tour guide experience
The backbone of any tour agency is their tour guides. After all, they are the ones who help tourists explore the history of the new city. The job of a tour guide is not confined to reading the basic historical facts to the tourists. Sure, that is the part of your job. But, it is more about providing people with a seamless tour experience in the city. As much as the tour guide's job is challenging, it comes with some interesting perks. You get to travel, explore some hidden gems in the region, meet people from different cultures, and earn a living while wandering around the town. In this post, we have shared 7 crucial qualities that every tour guide should embrace.
A Smooth Interaction
Do you know what the most difficult part of your job as a tour guide is? Handling the crowd! There can be as many as 20 people on your tour. Being a single guide, you are supposed to provide the visitors with all the essential information while keeping them entertained. So it's all about how you communicate. You should be able to speak fluently and clearly. You also need to command the tourists and guide them throughout the journey.
The key to being a successful and professional tour guide is easy and proper communication. You should learn the right ways to interact with the travelers and answer their questions.
Add a Sense of Humor
While tourists do not demand humor, you should know that it's an important part of your job. No one likes to go on a boring trip. So, the real challenge is to put history into words without sounding boring and way too professional. A tour guide that has a good sense of humor can add life to the dull history lessons. Even tourists will love to explore the history with a hilarious guide, who ensures that their guests are entertained.
Be Passionate About Your Job
You can have a perfect sense of humor and amazing communication skills. But nothing is going to work if you have zero knowledge about the history of the particular site. The job of a tour guide is all about passion and knowledge. Even if you aren't the local resident of the town, you must sound like you have explored every nook and cranny of the city. Additionally, you should take the tourists to the best restaurant, shopping malls, unexplored locations, and other entertaining places. If you aren't passionate about your job, you will lose your audience in no time.
Storytelling Abilities
Your knowledge, stories, facts & figures, history, and other important information are the factors that make the tourist's trip intriguing. The last thing your guests need is an unprofessional tour guide who reads the facts from the internet or books. If tourists wanted to read the stories from books, they wouldn't hire you. The reason why people look for tour guides is a personalized trip experience.
You should convey the story in a most impressive manner. It shouldn't sound like a rehearsed script; instead, it must flow naturally.
A Tour Guide Should be Flexible
As mentioned above, you cannot speak the rehearsed lines. Your tourists will be bored to death if they hear your dull stories. A tour guide should provide the information in a natural and authentic manner. Once you are done explaining, the tourists will have certain questions and comments. That's where they will judge your abilities. You must be able to answer their questions accurately.
A tour guide should be flexible enough to handle spontaneous questions effectively. It is often difficult for a single tour guide to deal with plenty of guests, who have different queries. But catering to their requirements and ensuring that they gather all the essential information from the tour is your duty.
Be Punctual
It is extremely rude to arrive late and make your guests wait for you. An important quality of a successful tour guide is punctuality. You should be able to organize the trip in such a manner that all the major tourist attractions are covered in the same-day trip. Punctuality and professionalism are two important qualities of a tour guide.
Sensitivity
Another important trait of a tour guide is sensitivity. You will have guests coming from different corners of the world. There is a good chance you will have to guide people from different walks of life and cultures. These people may have certain social expectations. As a tour guide, your responsibility is to cater to the varying requirements of all the guests, keeping the international differences aside.
These were the important qualities of a tour guide. Even an inexperienced guide can do a wonderful job as long as they follow the above-listed tips.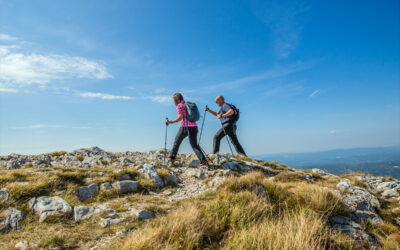 Starting from 2016 in some areas of Monte Baldo the Municipalities have created a network of Nordic Walking trails. Here are some routes suitable for this beautiful activity.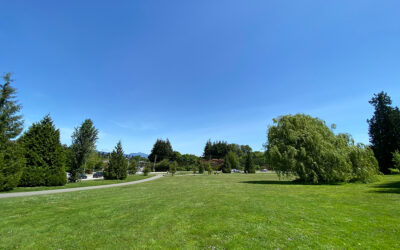 The Parks, Villas and Gardens of Verona constitute the green lungs of the city; in spring they give their best with wonderful blooms, green meadows.
The weekly markets of Lake Garda offer a bit of everything: from goat cheese to lake fish, from wool slippers to sports jackets for excursions.
Lanai srl Tour Operator n.15/2000 on the regional register of travel and tourism agencies with licence 27/04/2000 released by the regione Veneto – Insurance Policy R.C. Unipol Sai policy n.172062317 – Guarantee fund Nobis Insurance n.6006000532/M – VAT Nr. IT02117470233