Discover Valpolicella
Valpolicella is one of the most famous and prestigious wine regions in Italy. It is renowned for Amarone wine, Valpolicella Ripasso and sweet Recioto wine and is only about 30 minutes by car from Verona.
There are many and very different wineries that you can find along the route from Verona to Valpolicella: there are small family-run farms and also prestigious estates or guest houses.
Almost all wineries in Valpolicella offer a guided tour of the vineyard and a tasting of the wines produced. They are usually open on Saturday and Sunday as well.
Wine and Traditions
If you happen to be in Fumane, there are many activities to do: first of all a visit (by reservation) Villa Allegrini Della Torre, built starting from the fifteenth century and enlarged in 1560 on a project by Giulio Romano. It is a very large villa, with its open courtyards and spectacular chimneys with masks.
Just outside the town is the Sanctuary of the Madonna di La Salette, which can also be reached on foot, where you can admire a breathtaking view.
Crossing vineyards, olive groves and orchards you arrive in Marano, to enjoy walks in the tranquility of the countryside.
In the municipality of Marano we suggest to visit two very suggestive ancient churches: that of Santa Maria Valverde or Minerbe, near the hamlet of San Rocco and that of Pozzo di Valgatara.
Take a trip to the town of Negrar, among green hills planted with vines and cherry trees. Bordered by the Progno stream, Negrar extends into the easternmost part of Valpolicella, joining the Lessini Mountains to the north.
Itineraries and Wine Tours
Valpolicella is one of the most well-known and esteemed wine delivery areas in Italy, famous not only for the Amarone, yet additionally for wines, like Ripasso, and the sweet Recioto. Among the numerous notions about the name's derivation of Valpolicella is that it is originated from the Latin words – vallis poli cellae, actually valley of numerous cellars/basements. Regardless of whether it is valid or not, the wine-producing custom in Valpolicella hails from Roman's age.
Bike Tours and Wine Tasting
On your eccentric trip towards Valpolicella, you enjoy one of the most mesmerizing e-bicycling experiences, which makes you feel great and prepared for an escapade inside Valpolicella vineyards. You ride through 20 hectares of the vineyards and ultimately climb the saccharine Valpolicella's slopes to see Lake Garda from the top. The jaunt ordinarily incorporates a stroll for the vineyards where you will comprehend the contrasts between the diversified wine grapes that constitute the quintessential Valpolicella mix.
Ripasso
Valpolicella Superiore wine can likewise be a Ripasso, an exceptionally old and conventional winemaking procedure. In Italian "Ripasso" signifies to do twice, to turn out once more. The procedure is likewise called twofold aging and numerous wineries are acquiring innovative strategies to acquire Ripasso style wines. Ripasso is a wine that offers a portion of the Amarone attributes yet it is simpler to drink, pair with nourishment and normally comes at an entirely reasonable value consequently making it an extraordinary choice among other wines of Valpolicella.
Amarone
It is considered the "lord" of Valpolicella wines. It is made with an idiosyncratic winemaking method. Valpolicella wine producers experience, give Amarone an incredible structure, high liquor content (around 15-16%), profound fragrant unpredictability and smoothness, making it one of the top and most refreshing Italian red wines.
Valpolicella Superiore
Valpolicella wines with a marginally higher liquor substance and structure given by the maturing in oak are the most flexible wine of the locale, simple to match with a wide scope of dishes: pasta, risotto, yet in addition, red meat, barbecued meat, medium matured cheddar.
Recioto
The most seasoned and most customary wine in the region is really Recioto, Regardless of whether these days Amarone is the most significant wine of Valpolicella. It is viewed as perhaps the best blending with chocolate, in spite of the fact that it is impeccable additionally with fiery cheddar like Monte Veronese and old Parmigiano. Recioto is great to match with dry baked goods like almond treats sbrisolona cake.
Valpolicella DOC
These are made with indistinguishable grapes from a basic level Valpolicella; however, their creation technique for drying grapes (known as Sppassimento) brings about wines of more noteworthy power and maturing potential.
Food Pairing
Recioto: Dark Chocolate
Amarone: Braised meat, matured cheddar
Valpolicella Superiore: Burgers, cooked chicken, new cheddar
Valpolicella DOC: Pizza, Vegetable, Pasta.
Itineraries & Wineries:
Here are some itineraries and wineries you can get ideas and motivation from and can plan your customized visit to Valpolicella:
Chronicled Cellars
These are the hundreds of years' old and conventional bequests of Valpolicella.
Top Cellars
These reflects the determination of top of the line wineries by Italian and global wine aides and magazines.
Estate Wineries
It's a voyage through the wineries inside flawless, resurrected and ornate styled manors.
Creative wineries
Valpolicella isn't just about the convention. Hardly any wineries are likewise ways to deal with winemaking inside basements of exceptionally innovative structure and these wineries are among them.
Natural Farming
For the individuals who love natural and biodynamic winemaking here is a determination of the best regular wineries in Valpolicella.
Final Thoughts
With a winery visit in Valpolicella you won't just extend your insight into Ripasso and Amarone wines yet you will likewise find the entire domain with its history and the delicious customary cooking served in numerous nearby cafes. So if you are wine and nature lover, Valpolicella is a worth visiting place.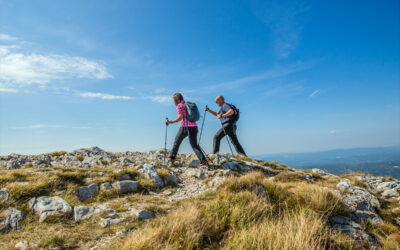 Starting from 2016 in some areas of Monte Baldo the Municipalities have created a network of Nordic Walking trails. Here are some routes suitable for this beautiful activity.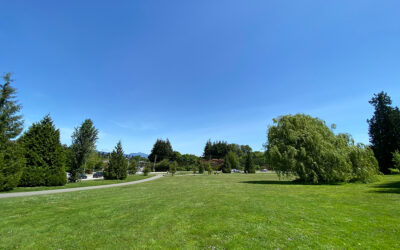 The Parks, Villas and Gardens of Verona constitute the green lungs of the city; in spring they give their best with wonderful blooms, green meadows.
The weekly markets of Lake Garda offer a bit of everything: from goat cheese to lake fish, from wool slippers to sports jackets for excursions.
Lanai srl Tour Operator n.15/2000 on the regional register of travel and tourism agencies with licence 27/04/2000 released by the regione Veneto – Insurance Policy R.C. Unipol Sai policy n.172062317 – Guarantee fund Nobis Insurance n.6006000532/M – VAT Nr. IT02117470233