Where is Bardolino Italy
Located at the widest point of the lake on the Verona side, Bardolino is not just a delightful town, it is also the name of traditional wine. The countryside is pretty with its green hills covered in olive trees, vineyards, flowering plants and tall cypress trees.
Where is Bardolino in Lake Garda
What's Bardolino like
The eastern area of the lake is fantastic! Experience great food, great atmosphere and even goodwine. All around Lake Garda you can witness breathtaking scenery, lovely buildings and churches, ample camping and parking. Bardolino is located on the Verona shore of the lake, in a special position where you can see a suggestive panorama and temperature is always different from Verona. Bardolino isn't as popular as other area resort towns, so you shouldn't find huge crowds here (except perhaps during the local olive oil and wine festival in late September and October)
Bardolino Where to Eat
There are many restaurants that offer local olive oil and Bardolino wine which can be paired with fish. Bardolino is a lake town and that's why fishing has always been a very important source of food of for all inhabitants.
Bardolino Where to Stay
Take note that the weather in the south can be slightly better than the north. September is usually warm and sunny but there are no guarantees so you should always be prepared for rain or even a thunderstorm. Anyway we would suggest you to choose an excellent view for your stay in the hotel.
Bardolino Where to Buy
Shopping in Bardolino is a bit expensive when it comes to clothes and food. We suggest you to check out the flea market on Thursday mornings which has a good selection of clothing for best deals.
Bardolino What to Do
From the little harbor of Bardolino it's possible to make a few trips on the Lake Garda. There are many ferries every hour which you can take to get to other small villages all around the lake. There is also boat rent for about 60$/hour and you can travel with max 5 people. If you love cycling we suggest you to rent a bike or e-bike and ride along the shore for the best views. Take your time to slow down and taste what it feels like to be in Italy surrounded by green sceneries, lake and mountains.
What is Bardolino wine
Bardolino is a light red wine made on the eastern shores of Lake Garda, in the Veneto region of north-eastern Italy. Whatever the style, the wines will have aromas and flavors of red cherry, strawberry, cinnamon, and clove. It pairs well with classic Italian dishes like risotto. They particularly work as an accompaniment to of the 30 species of fish from Lake Garda, such as tench and trout. The slightly more robust, stronger Bardolino Superiore wines were granted independent DOCG status in 2001. Like its more famous neighbor, Valpolicella, the wine is made from a blend of Corvina and Rondinella.
Where to buy Bardolino wine
There are many local shops and market where you can buy Bardolino products for a good price.
Who sells Bardolino wine
In Bardolino there is a little deli shop which sells lots of different wines at good prices.
How much Bardolino wine
The average price for a bottle of Bardolino hovers around 10-12$.
When is the Bardolino wine festival
The traditional Bardolino "Festa dell'Uva e del Vino" (Grape and Wine Festival) is a traditional event which will take place next time in 2021 and then once every year after that.
How far Bardolino to Venice
You have a few options. During the summer months there is a direct bus from Bardolino to Venice, three days each week. You could take a bus or taxi to Peschiera del Garda then the train. You are looking at journey time of 2.5 – 3 hours.
How far is Bardolino from Garda
The distance between Lake Garda and Verona is 35 km.
How far is Bardolino from Verona Airport
The distance between Bardolino and Verona Airport is 28 km which means about half an hour with moderate traffic. If you are staying in a hotel in Bardolino ask them if they provide transfers to and from the airport. Many hotels now offer this service.
Why go to Bardolino
On the eastern Veneto shore of Lake Garda, prosperous Bardolino is a town in love with the grape. More than 70 vineyards and wine cellars grace the gentle hills that roll east from Bardolino's shores, many within DOC and the even stricter DOCG quality boundaries. They produce an impressive array of pink Chiaretto, ruby Classico, dry Superiore and young Novello.
Curiosities
Historic center: it is wonderful to walk in the center of Bardolino and admire the typical fishermen's houses a stone's throw from the lake shore. These houses were not built at random, but were built in a herringbone pattern, one behind the other starting from the first one on the beach. The streets are then perpendicular to the coast to facilitate the transport of boats safely in front of the house.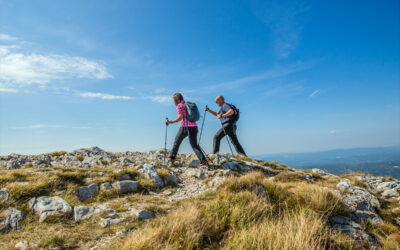 Starting from 2016 in some areas of Monte Baldo the Municipalities have created a network of Nordic Walking trails. Here are some routes suitable for this beautiful activity.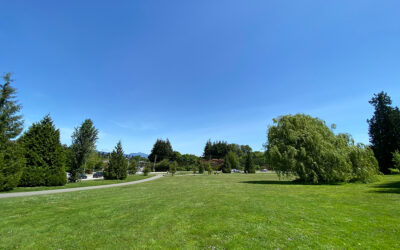 The Parks, Villas and Gardens of Verona constitute the green lungs of the city; in spring they give their best with wonderful blooms, green meadows.
The weekly markets of Lake Garda offer a bit of everything: from goat cheese to lake fish, from wool slippers to sports jackets for excursions.
Lanai srl Tour Operator n.15/2000 on the regional register of travel and tourism agencies with licence 27/04/2000 released by the regione Veneto – Insurance Policy R.C. Unipol Sai policy n.172062317 – Guarantee fund Nobis Insurance n.6006000532/M – VAT Nr. IT02117470233