Offbeat tours and authentic experiences in Verona
Eco-friendly and sustainable private tours hosted by local guides in Verona and Lake Garda
Verona is famous for its Arena, Romeo & Juliet balcony, Amarone and Valpolicella red wine and extraordinary food. But, if you would like to leave the tourist tracks and immerse yourself in the green countryside for just one day, read on.
Slow and Sustainable Tourism in Verona
To travel slowly is to reject conventional tourism and be more open to experiences that are unique and immersive.
We want to experience a place in its uniqueness and touch the land with man's marks upon it, while travelling at the pace of nature.
Sometimes, one day just isn't enough. With our multi day tours you can see much more of Verona and Lake Garda, whether you're on bike or Vespa tours, trekking among vineyards overnight trips or horseback riding in the countryside.
Morainic hills of Garda: between sport and gastronomy
A beautiful three-day itinerary that will give you the opportunity to explore the beauties of the Morainic Hills of Garda
Morainic Hills of Garda: taste and savor history
The Morainic Hills of Garda is a historical-monumental treasure that offers the possibility of relaxation and refreshment.
Best of Milano and Verona
The dynamic city of Milan, the Italian capital of Design and Fashion. Discover the secrets and delights of Valpolicella and Verona.
Four pillars that set Verona In Tour apart from other tour companies.
—

Slow Travel and Eco-friendly Tours
Explore
Verona


Like a Local

Take time to enjoy even the simplest things. Much of Verona's true charm can be found in its countryside.

Savvy travelers can slow down and get a taste of Italian rural life in the traditional-yet-cozy lodgings of a countryside guesthouse or an agriturismo — a working farm that takes in guests.

Staying in these places is a beautiful way to get to appreciate not only the art, culture, dramatic architecture, world-renowned food, but also the slower pace of the sweet italian lifestyle.
—

Verona and countryside tours
Relax and
taste

THE SWEETNESS OF NATURE

We address to people who choose to visit this wonderful land and live it even for a short time, letting themselves be distracted by the flavors and aromas, away from the chaos of the cities immersed in an atmosphere that undoubtedly contributes to our general well-being.

Slow tourism is an ecological and genuine way of visiting historic places, natural environments, rural villages using only non-polluting means, such as bicycles or feet.
Why choose Verona In Tour?
Deeply tied to the city of Verona and its surroundings, Verona In Tour creates tailor-made customized experiences and sojourns, special-interest itineraries, private events and celebrations.
From our blog
Stay updated with the latest blog article, news and updates of Verona In Tour.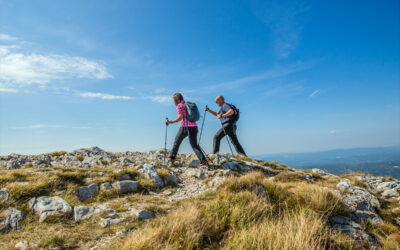 Starting from 2016 in some areas of Monte Baldo the Municipalities have created a network of Nordic Walking trails. Here are some routes suitable for this beautiful activity.
In this article we have collected a list of typical pastry and desserts that you must try when you visit the city of Verona.
The essential features of Custoza wine are its freshness, light aromaticity, considerable drinkability and combinability with meat and fish.
Address
Piazzetta Lino Tosoni 6
Villafranca di Verona, 37069
Verona, Italy.
Call Us
Villafranca Office: (+39) 045 7900685
Hours
Mon-Fri: 8 AM – 5 PM
Sat-Sun: Closed
Lanai srl Tour Operator n.15/2000 on the regional register of travel and tourism agencies with licence 27/04/2000 released by the regione Veneto – Insurance Policy R.C. Unipol Sai policy n.172062317 – Guarantee fund Nobis Insurance n.6006000532/M – VAT Nr. IT02117470233