Discover all there is to know about Verona's Christmas markets, including the best shopping spots, must-try foods, and festive activities. Get into the holiday spirit in this charming Italian city with its magical markets and unique traditions.
Explore the enchanting stalls filled with handmade crafts, delicious treats, and beautiful decorations. Whether you're looking for a unique Christmas gift or simply want to soak up the festive atmosphere, Verona's Christmas markets have something for everyone.
Don't miss out on this magical experience – read on to find out all you need to know about Verona's Christmas markets.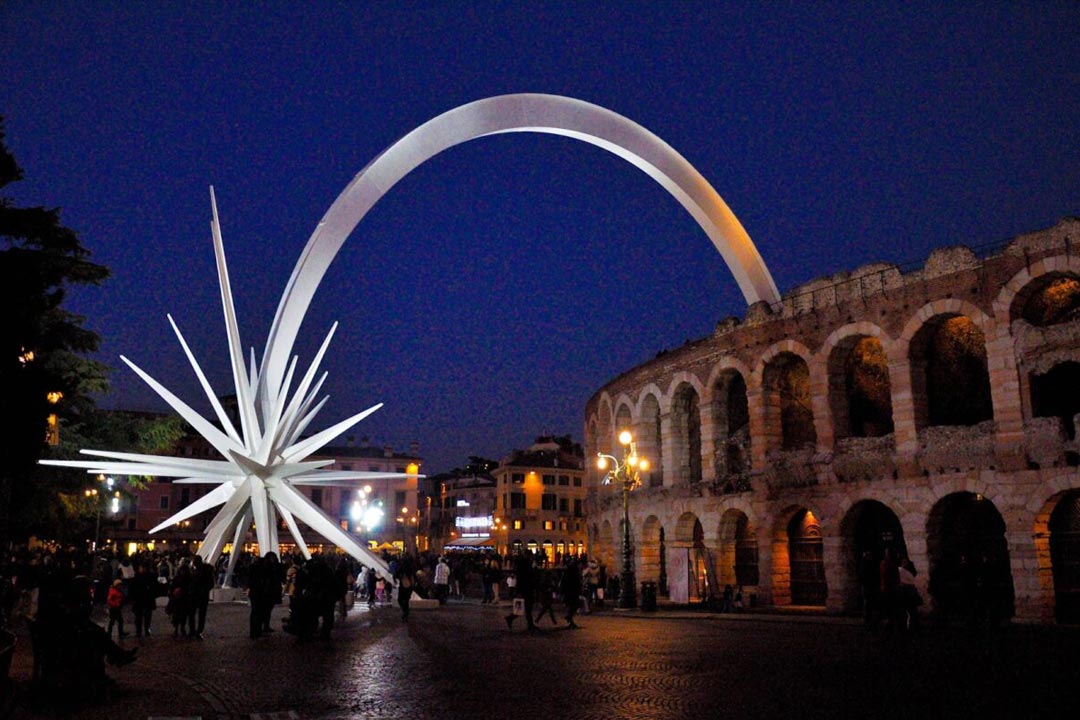 The Magic of Verona's Christmas Markets
Verona's Christmas markets are a truly magical experience that should not be missed. The city comes alive with festive cheer as the streets are transformed into winter wonderlands, adorned with twinkling lights and festive decorations. The aroma of mulled wine and roasted chestnuts fills the air, creating a warm and inviting atmosphere. The markets offer a wide variety of stalls selling everything from handmade crafts and unique gifts to mouthwatering food and drinks. Whether you're a local or a visitor, there's something truly special about wandering through Verona's Christmas markets and immersing yourself in the holiday spirit.
Best Shopping Spots
Verona's Christmas markets offer a plethora of shopping opportunities, with numerous stalls and shops spread throughout the city. Don't forget to learn about the 11 best shopping spots in Verona.
During Christmas, Piazza dei Signori is a must-visit for those looking for unique gifts and handmade crafts. Here, you'll find a wide range of stalls selling everything from hand-knitted scarves and hats to beautifully crafted jewelry and pottery.
Piazza Bra is another popular shopping spot, offering a mix of traditional Christmas market stalls and well-known brands.
For a more traditional experience, head to the Piazza delle Erbe, where you can find stalls selling local produce, including cheeses, wines, and olive oils.
Must-Try Foods
No visit to Verona's Christmas markets would be complete without indulging in some of the delicious festive treats on offer. One of the highlights is definitely the vin brulé, a traditional Italian mulled wine that will warm you up on a chilly winter's day. Pair it with some roasted chestnuts or a slice of panettone, a sweet bread loaf filled with raisins and candied fruit. If you're in the mood for something savory, try some polenta e osei, a traditional Veronese dish made with polenta and small bird-shaped pastries. And of course, don't forget to sample some of the local cheeses and cured meats – they make for great Christmas gifts too!
Festive Activities
In addition to the shopping and delicious food, Verona's Christmas markets offer a range of festive activities to keep visitors entertained. You can stay up to date with all the Verona events happening in the city. In Christmas lace up your skates and hit the ice rink in Piazza delle Erbe, where you can show off your skating skills or simply enjoy watching others glide gracefully on the ice. Don't miss the live performances and concerts that take place throughout the markets, showcasing local talent and adding to the festive atmosphere.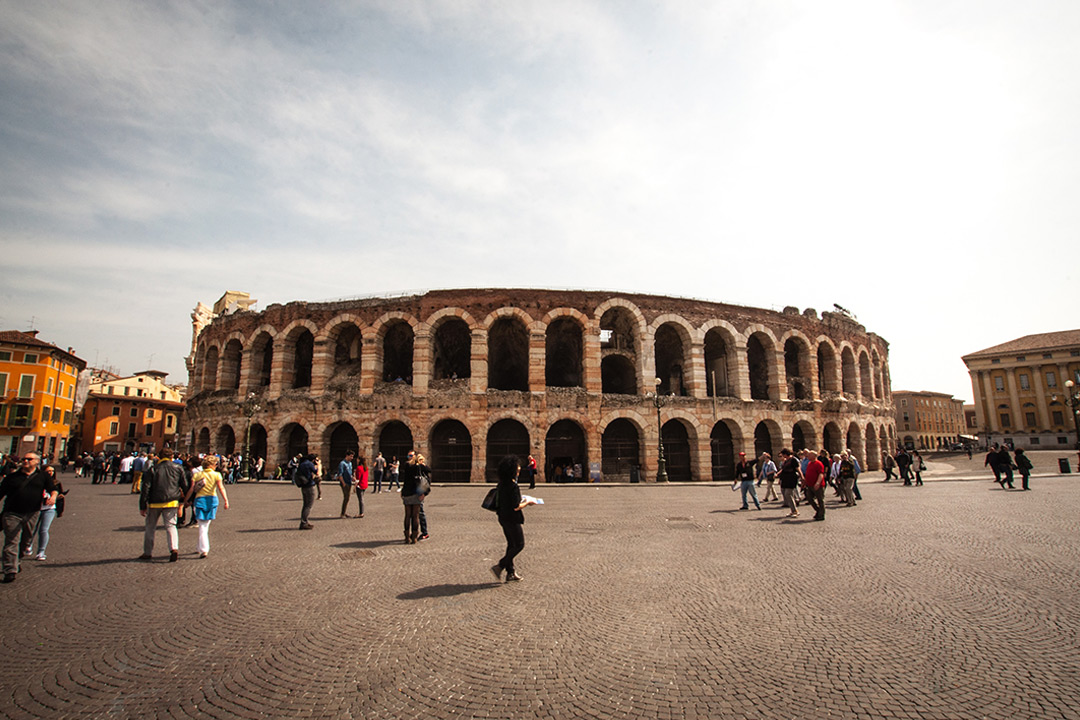 Unique Veronese Traditions
Verona's Christmas markets are not just about shopping and food – they also offer a glimpse into the unique traditions and culture of the Veronese people. One of the most fascinating traditions is the Feast of Santa Lucia, celebrated on December 13th. On this day, the city is filled with stalls selling traditional Veronese sweets, such as the famous "baci di Giulietta" (Juliet's kisses). Another interesting tradition is the lighting of the city's Christmas tree in Piazza Bra, accompanied by a beautiful light and music show. These traditions add an extra layer of charm and authenticity to Verona's Christmas markets, making them a truly unforgettable experience.
Conclusion
In conclusion, Verona's Christmas markets are a must-visit for anyone looking to get into the holiday spirit and experience the magic of the season. From the enchanting stalls and unique gifts to the delicious food and festive activities, there is something for everyone to enjoy. Don't miss out on this incredible opportunity to immerse yourself in the charm and traditions of Verona during the most wonderful time of the year. Plan your visit to Verona's Christmas markets and create memories that will last a lifetime.