What to eat in Lake Garda? Here are 5 of the most typical dishes of Garda, including traditional specialties and local street food from Trento and Verona.
Lake Garda is known for its amazing cuisine with traditional dishes made with fresh local food. There are many restaurants and local shops all around Lake Garda. Anyway, it is also very easy to prepare these delicious meals at home. All you need to know is where to get the ingredients, read the recipe, and a kitchen, of ourse.
So let's dive in! What are the typical dishes of Lake Garda that you absolutely must taste? Here are the best 5 you should know.
Bigoli con le sarde del Garda
It is the number one of first dishes in Garda Veneto's cuisine tradition. It is the happy marriage of a typical fish of our lake – the sarde or sardelle, meaning sardines– and bigoli (bigoi in dialect), a traditional Veneto home-made egg pasta that is extrusion pressed, and can be cooked fresh or dry.
Risotto con la tinca
After the bigoli and sarde, there is another first dish that you absolutely must try if you want to get to know and love our gastronomic tradition. Just choose one of the many restaurants with a view on the lake, and let yourself explore the delicate yet intense flavour of Garda tench with traditional risotto.
Carbonèra
It is a traditional local dish dating back to many generations that is still prepared at fêtes and festivals, especially in northern Lake Garda. The ingredients are simple, and are the ones that the land can easily offer: extra-virgin Garda DOP olive oil, polenta and cheese from Monte Baldo.
Risotto all'Amarone
Risotto cooked with the fine Valpolicella wine is one of the favorite dishes of the inhabitants and visitors of Verona and Lake Garda. It is prepared with ingredients that come exclusively from this area: Vialone Nano rice, Amarone della Valpolicella and Monte Veronese cheese.
Ending thoughts
The chefs at Lake Garda make their dishes by always adding a bit of olive oil to their recipes. It is not a secret that olive oil will make it a perfect dish to try. It is very important that the oil used is local and of the highest quality. You'll definitely fall in love with the food in Lake Garda, with its superb distinctive taste. and its beautiful are surrounded by lush green hills and vineyards.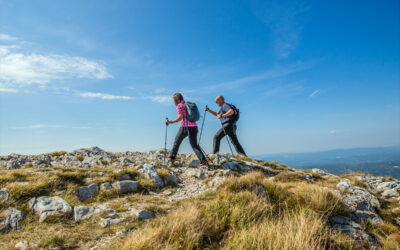 Starting from 2016 in some areas of Monte Baldo the Municipalities have created a network of Nordic Walking trails. Here are some routes suitable for this beautiful activity.
In this article we have collected a list of typical pastry and desserts that you must try when you visit the city of Verona.
The essential features of Custoza wine are its freshness, light aromaticity, considerable drinkability and combinability with meat and fish.
Lanai srl Tour Operator n.15/2000 on the regional register of travel and tourism agencies with licence 27/04/2000 released by the regione Veneto – Insurance Policy R.C. Unipol Sai policy n.172062317 – Guarantee fund Nobis Insurance n.6006000532/M – VAT Nr. IT02117470233