What to eat in Verona? Here are the 10 best typical dishes of Veronese cuisine, including traditional specialties and local street food.
In addition to being a romantic city rich in art and culture, which every year attracts crowds of tourists eager to visit its monuments and get lost in its suggestive alleys, Verona is also known for its cuisine of traditional dishes and for its good wine.
It is almost impossible to not enjoy the food in Verona, even in places expressly dedicated to crowds of tourists: for the Veronese, good food is a source of pride like wine, so their honor is always to bring decent dishes to the table, even if it is a matter of serving them at some foreigners without any gastronomic culture.
But what are the typical dishes of Verona that you absolutely must taste when visiting? Here are the best 10 you should know.
Risotto with Tastasal
Typical dish of Veronese and Veneto cuisine, this risotto is made of minced pork, salted and peppered. The meaning of the word "tastasal" is just "taste the salt" in Venetian dialect, and in fact this recipe was prepared to check that the meat used for sausages and salamis was properly salted. Very popular in the kitchens of the Veronese, there are various versions, all equally delicious.
Potato Gnocchi
Verona Potato Gnocchi represents a classic preparation of Veronese gastronomy, present in the kitchen of families, originally linked to the Carnival celebrations and described extensively in literature. Gnocchi are a dish that has to be consumed within few days.
Polenta
Polenta is another popular Veronese dish, typical of the poor peasants of the Po Valley. It is prepared with maize flour and cooked in salted water. It is delicious when paired with beans (polenta infasola) or with game, mushrooms and cheese. In Verona, a typical combination is also that with renga (herring), to which a party is even dedicated.
Risotto all'Amarone
Thanks to its delicious flavor, this risotto cooked with the fine Valpolicella wine is one of the favorite dishes of the residents and visitors of the city. It is prepared with ingredients that come exclusively from the Veronese area: Vialone Nano rice, Amarone della Valpolicella and grated Monte Veronese cheese.
Sfogliatelle di Villafranca
Villafranca is a town whose sfogliatelle are so loved that they are known throughout Italy. They are made from simple ingredients – flour, butter, water, salt, eggs and sugar – but their preparation is quite complex. So when you visit Verona, don't miss the opportunity to taste these delicious sweets!
Pastissada de Caval
The origin of the pastissada is traced back to the time of the Lombards. From 569 to 572, the year of the conquest of Pavia, Alboino, first king of the Lombards, resided in Verona, which was attacked several times by the enemies. During one of these sieges, the knights fight hard outside the walls and leave many slain horses on the ground. The population, for some time without food supplies, found a way to use horse meat, keeping it in wine mixed with aromatic herbs.
Lesso con la pearà
One of the typical recipes of Verona, which still today is tasted by the families of the city in the cold winter days, especially at Christmas. It is a boiled meat and vegetables accompanied by a puree of breadcrumbs "seasoned" with abundant pepper. Also for this dish there are different variations, but the basic ingredients are always the same.
Pandoro
Pandoro is perhaps the best known dessert in the city. Made with flour, sugar, eggs and butter, it quickly established itself as the most consumed Christmas dessert in the whole country, along with the Milanese Panettone. Its recipe was invented in 1894 by Domenico Melegatti in the laboratory of Corso Porta Borsari and since then this dessert has been a must on the tables of many Veronese and beyond. Excellent if accompanied by mascarpone cream!
Fritole
Fritole (or fritters) are a typical carnival dessert, so loved that in the eighteenth century they were even proclaimed "National Sweet of the Veneto State." Nowadays, these desserts made of flour, eggs, apples and raisins and then fried, are widely consumed by the Veronese who like to buy them in pastry shops or prepare them at home.
Pasta Fresca
In Verona, you can also taste excellent homemade pasta. First of all the gnocchi, a delicious mixture of potatoes, white flour and eggs. Served both sweet (with sugar and cinnamon) and savory (with various condiments including tomato sauce), gnocchi have already been a typical dish of the Veronese Carnival since the mid-sixteenth century.
Finally, in Verona there is certainly no shortage of delicious desserts. To be enjoyed any day of the year, we recommend the Russian Cake, one of the most characteristic cakes of the city, which recalls the shape of the Russian ushanka, and hence the name, and which contains almonds, macaroons and rum flavoring.
Verona is a provincial capital where you can taste
delicious flavors, sweets and many typical dishes
.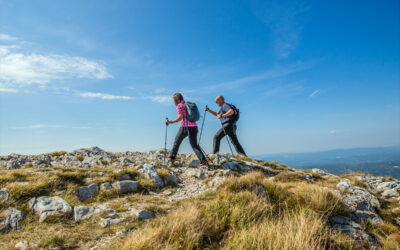 Starting from 2016 in some areas of Monte Baldo the Municipalities have created a network of Nordic Walking trails. Here are some routes suitable for this beautiful activity.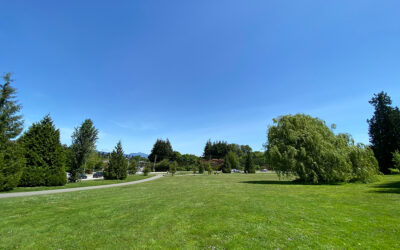 The Parks, Villas and Gardens of Verona constitute the green lungs of the city; in spring they give their best with wonderful blooms, green meadows.
The weekly markets of Lake Garda offer a bit of everything: from goat cheese to lake fish, from wool slippers to sports jackets for excursions.
Lanai srl Tour Operator n.15/2000 on the regional register of travel and tourism agencies with licence 27/04/2000 released by the regione Veneto – Insurance Policy R.C. Unipol Sai policy n.172062317 – Guarantee fund Nobis Insurance n.6006000532/M – VAT Nr. IT02117470233