Discover Verona's hidden treasures
Surrounded by green hills and the Adige River, Verona has a special relationship with nature. Not far away, Lake Garda with its fjord-like landscape and Mediterranean vegetation, influences the climate of Verona and the lifestyle of its people.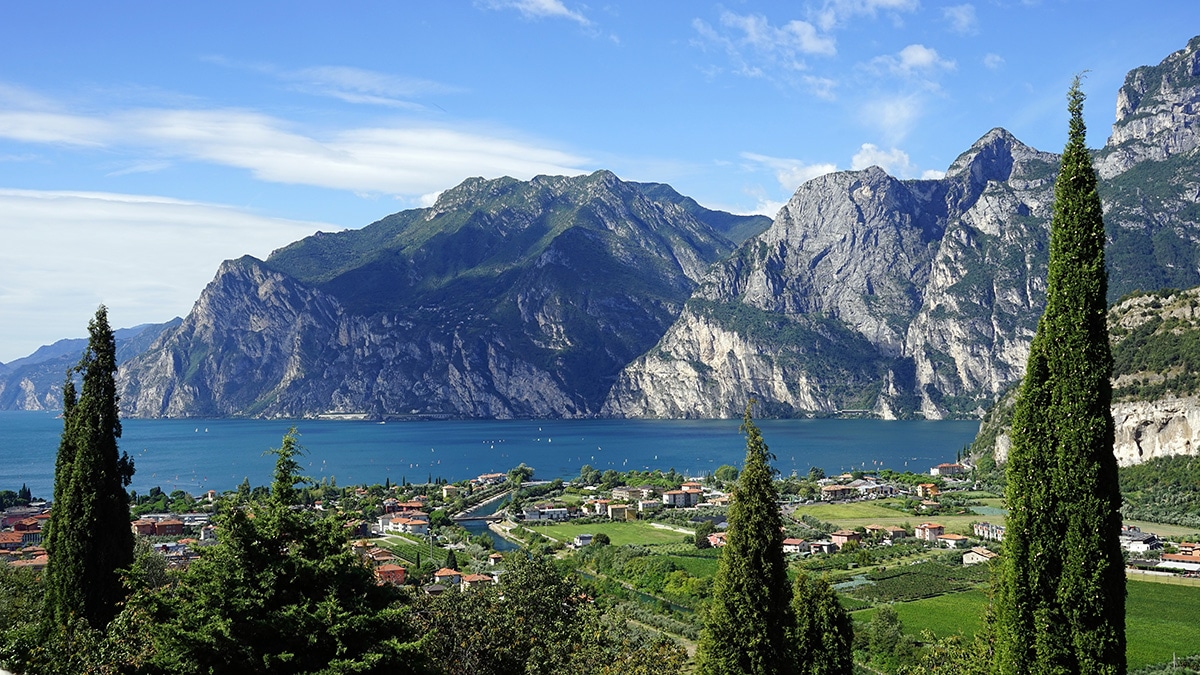 Northern Lake Garda
Lake Garda offers a wide range of thrilling activities including steady winds for surfing and sailing, and hills for mount climbing.
Madonna della Corona
Built right into a vertical cliff face on Italy's Mount Baldo, the Santuario looks as though it is nearly suspended in mid-air.
Custoza
The charming village of Custoza offers a great opportunity to immerse yourself in the countryside and taste local wines such as the Custoza DOC.
Bardolino
Located at the widest point of the lake on the Verona side, Bardolino is not just a delightful town, it is also the name of traditional wine.
Verona
Verona is a beautiful blend of architecture, history, modern culture, art, adventure and delicious food.
Sirmione
The atmosphere of Sirmione will remain in your memories forever, like a precious, glimmering drop of water on a dry surface.
Mantua
Embraced by three lakes, it boasts a jaw-dropping skyline and charming historic center thanks to the Gonzaga. Mozart was left marveled.
Borghetto sul Mincio
Borghetto sul Mincio is one of the most beautiful villages in Italy. Perfect for a romantic getaway that seems unreal.
Valpolicella
Dive into the world of Valpolicella and Amarone DOC wines: learn about all the outdoor activities.
Peschiera del Garda
Dating back to Roman times, Peschiera had been fortified by Scaligeri, Venice, Austria, and Italy when its walls were designed by famous architects of the time.
Lanai srl Tour Operator n.15/2000 on the regional register of travel and tourism agencies with licence 27/04/2000 released by the regione Veneto – Insurance Policy R.C. Unipol Sai policy n.172062317 – Guarantee fund Nobis Insurance n.6006000532/M – VAT Nr. IT02117470233